Clear Choice Physical Therapy in
Fort Lauderdale, FL
Offering One-On-One Physical Therapy to Treat:
Fort Lauderdale, FL was your clear choice when deciding where to live or retire, and Clear Choice Physical Therapy is also the right choice when you need relief from pain and mobility issues.
Clear Choice Physical Therapy By the Numbers
The sum total of these numbers makes Clear Choice Physical Therapy the correct answer.
50
million Americans are limited by chronic pain
33
percent of adults over 65 fall each year
20
years or more experience had by each therapist who treats you
5
minutes it takes to schedule an evaluation
We're Proud of Our
Patient's Success
"I have an arthritic knee. The condition was so bad I had trouble sleeping. The doctor suggested physical therapy would help. My wife referred me to Erik Bleeker, who had also been treated by him.
I have been treated by Erik for nearly 3 years. I now play tennis two or three times a week and push 110 pounds with my 'bad' knee (compared to 30 pounds before seeing Erik). My mobility for an 88-year-old is excellent. I sleep at night and work 6 or 7 days a week.
Erik has multiple degrees from the University of Florida in his chosen profession. He is exceptionally well trained. He is a caring and competent professional who has greatly improved my lifestyle.
My recommendation of Erik Bleeker is total. You will have a great experience and gain a friend."
"I met Erik after having surgery to remove a benign tumor on my right femur. Tired of waiting for pre-authorizations for home healthcare and frustrated to be home bound, I found Clear Choice.
Erik was very understanding of my situation, but gently let me know that the road to recovery was going to be long and arduous due to the little therapy I had received until then. After what he was able to accomplish on the first visit, I was sold. And thanks to his treatment, I was back on my feet – and back to my "normal" life – in no time.
Erik is very knowledgeable, and he is unique in the length of time that he dedicates to his patients. His patience and dedication are hard to find. I really felt he had my wellbeing at heart.
I think Erik is an exceptional human being and would whole-heartedly recommend him to everyone."
"As a 73-year old individual who has had Type l Diabetes for 61 years and has suffered because of neuropathy, l'd been advised to seek the help of a physical therapist, which I've done for the past ten years. Not one therapist prior to Erik has helped me anywhere near the extent to which Erik has.
Erik introduce me to Ankle-Foot-Orthotics, which have helped me walk straighter and longer than before. When I started with Erik, I couldn't rise from a 21-22-inch chair without using my arms unless there was a 3-4-inch pad on the chair; now I'm able to do so two dozen times with no pad on the chair. I can even step backwards, which was unheard of before Erik.
Insurance has paid for my times with Erik, but when I reach my maximum number of compensated visits, I chose to continue with Erik, paying his professional fee both voluntarily and willingly.
Of my experiences with dozens of physical therapists, Erik Bleeker is the BEST!"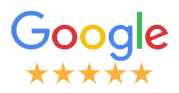 Benefits of Physical Therapy
As your physical therapist, we can help you get back on your feet, sometimes literally. Your carefully-developed treatment plan will be carried out 1-on-1 with the same therapist each and every time throughout your therapy sessions.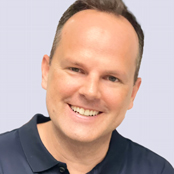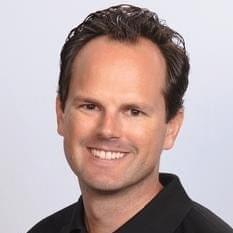 "Having overcome my own struggles with chronic pain, I understand how it feels not to be able to do the things you love. I want my patients to own their own success through exposure to quality physical therapy."
–Erik A. Bleeker, MSPT
Will my insurance cover my treatment?
In most cases, insurance will cover your treatment. We accept auto accident, personal injury and most health insurance plans, including Medicare. However, we recommend you call or email us directly so that we can determine your specific coverage. Our Office Manager will work with you to ensure you maximize the benefits of any insurance that could apply to your circumstance (e.g., medical, auto, etc.). Visit our insurance and payments page to find out about accepted insurance plans and other payment options.
Do I need a doctor's referral for physical therapy?
The state of Florida allows for you to see a physical therapist without getting a prescription from a physician, allowing you to get direct access to a physical therapist. If you require care beyond 30 days, then the therapist will refer you to/back to a physician.
Seeing a physical therapist first is safe and could save you hundreds – or even thousands – of dollars. Click here for details.
What happens during my first visit?
During your first visit you can expect the following:
Arrive at your appointment with your paperwork completed (you can download it from our website – see the paperwork/forms link). This will help to maximize the time that the therapist has with you.
Provide us with the following:

Your insurance card(s)
Your driver's license
Any prescription or referral you might have received for physical therapy
Copies of any MRI or imaging reports

You will be seen for the initial evaluation by the therapist.
The therapist will discuss the following:

Your medical history.
Your current problems/complaints.
Pain intensity, what aggravates and eases the problem.
How this is impacting your daily activities or your functional limitations.
Your goals for the therapy you will receive.
Medications, tests, and procedures related to your health.
The therapist will then perform the objective evaluation which may include some of the following:
Palpation
Range of Motion (ROM)
Muscle Testing
Neurological Screening
Special Tests
Posture Assessment
The therapist will then formulate a list of problems you are having, and how to treat those problems. A plan is subsequently developed with the patient's input. This includes how many times you should see the therapist per week, how many weeks you will need therapy, home programs, patient education, short-term/long-term goals, and what is expected after discharge from therapy. This plan is created with input from you, your therapist, and your doctor.
Will I get the same therapist everytime?
Yes. You will be evaluated by a licensed and highly trained physical therapist who will also treat you during subsequent visits. Unlike some practices, where you see someone different each visit, we feel it is very important to develop a one-on-one relationship with you to maintain continuity of care. Your physical therapist will get to know your problems best and will be working closely with you.
Does Medicare cap the number of visits I have with a physical therapist?
Contact Clear Choice
If you are 1 of the 25 million people who experience pain every day, it is time to take action and get on track to a healthier, more active you. You can contact us by phone or email, or through the online form. Our advanced physical therapy specialties are ready to help you feel better.