When you need to find a physical therapist in Fort Lauderdale, FL, the clear choice is truly Clear Choice Physical Therapy! Our physiotherapy clinic located right inside The Fitness Clinic at Imperial Square is a clean, efficient office with state-of-the-art equipment and highly trained, relationship-oriented physical therapists.
Rehab & Prevention
Physical therapy is a type of treatment that aims to ease pain as well as help you function and move better. Our expert physical therapists are trained to treat common conditions such as chronic pain, balance and gait issues, auto and sports injuries, post-surgery recovery, and much more.
Our location within a familiar gym setting offers our patients the opportunity to transition their personalized treatment plan to a healthy exercise routine.  Maintaining their regimen using the same familiar equipment – along with access to their physical therapist – helps to prevent further injury or more invasive treatments, such as surgery.
Physical Therapy Specialties
In addition to rehab and prevention, Clear Choice Physical Therapy offers the following specialized treatments for:
Functional Decline: We cater our services to mature adults who are interested in staying physically active and maintaining their independence.
Lymphedema: With more than 130 hours of specialized training, we have the ability to reduce pain and swelling through gentle massage and compression bandaging.
Benign Paroxysmal Positional Vertigo (BPPV): Using specific maneuvers we can help eliminate the spinning sensation in minimal time.
In combination with extensive training on advanced techniques, the breadth of equipment at our facility ensures that treatment is tailored to your individual needs.
Contact Clear Choice Physical Therapy Today!
Contact us today to begin your healing process and discover what custom treatment plan we can create for you. Simply fill out the form below to send us a message!
How To Find Us:
Visit Clear Choice Physical Therapy
Located Inside The Fitness Clinic at Imperial Square
5975 North Federal Highway, Suite 244
Fort Lauderdale,
FL
33308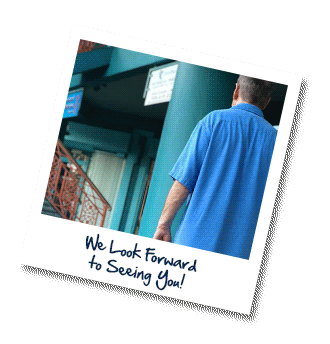 Let Us Help:
(954) 633-7027