The pain of injury, surgery, or simply functional decline, if not treated, can lead to mobility issues and further damage and deterioration. The soft tissue manipulation known as Graston Technique or Graston therapy can relieve pain and help expedite recovery time, as well as treat chronic issues through a series of restorative treatments.
How Does Graston Therapy Work?
Graston physical therapy is instrument-aided manipulation of the soft tissues (muscles, ligaments, tendons, fascia) of the body done by specially-trained and certified Graston Technique therapy practitioners.
The therapist will use various tools to look for trigger points or scar tissue, and then treat these areas by running the tool over them to "break up" the knots of rigid tissue causing the problems.  Our body attempts to repair soft-tissue with scar tissue – but scar tissue limits range of motion and can cause pain.  The non-invasive Graston Technique allows the physical therapist to get as deep into the tissue as necessary, yet be sensitive to patient pain and tolerance.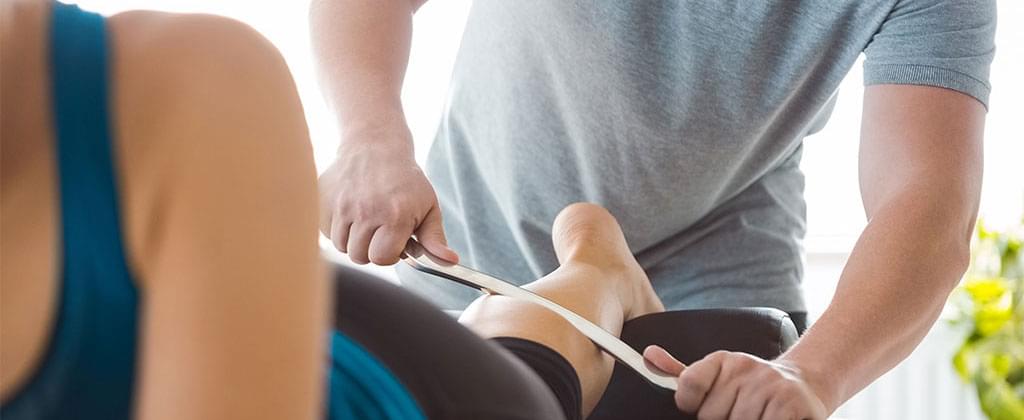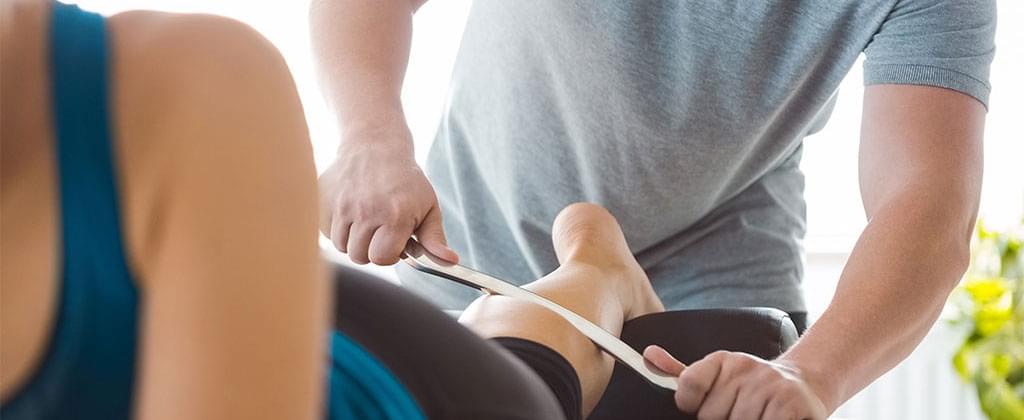 The Tools of the Graston Technique
Whether your therapist chooses to call them tools or instruments, for most people they are welcome purveyors of pain relief. Practitioners use a set of 6 core tools made of stainless steel to identify and treat the soft tissues. Each tool has unique treatment edges to glide along a patient's muscles, tendons or ligaments.  While an unaided hand is hard-pressed to detect and treat soft-tissue, the tools enhance what the therapist's hands can feel.  The tool used will depend on the site of the trigger point and the depth to which your therapy needs to go.
What Can Graston Massage Therapy Treat?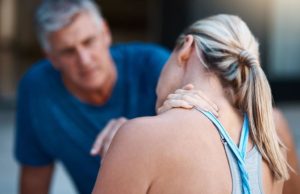 One of the greatest things about Graston therapy is its flexibility to treat various parts of the body and differing severities of pain and immobility. Beyond just breaking up scar tissue and muscle knots, the Graston therapy technique can also help with relief of:
Achilles Tendinitis/osis (ankle pain)
Carpal Tunnel Syndrome (wrist pain)
Cervical Sprain/Strain (neck pain)
Lateral Epicondylitis/osis (tennis elbow)
Lumbar Sprain/Strain (back pain)
Medial Epicondylitis/osis (golfer's elbow)
Patellofemoral Disorders (knee pain)
Plantar Fasciitis/osis (foot pain)
Rotator Cuff Tendinitis/osis (shoulder pain)
Scar Tissue
Shin Splints
Trigger Finger
Women's Health (post-mastectomy and Caesarean scarring
The Benefits of Graston Technique Therapy
Pain relief can be an elusive concept, particularly as we get older. Graston therapy can help you maintain an active and healthy lifestyle at any age. This therapy is also used by many athletes, including most professional sports teams, as it can:
Reduce recovery time
Decrease duration of active treatment
Reduce the need for medication
Provide relief to areas that were thought to be permanently damaged
Be a stepping stone to more intensive treatment
Body Heal Thyself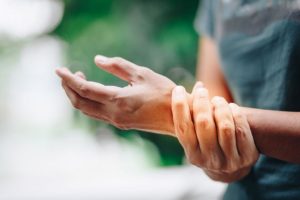 As a form of massage, the Graston Technique has a remedial effect on the body beyond the soft tissue being addressed.  Also known as Instrument-Assisted Soft Tissue Mobilization (IASTM), the friction of the instrument over the skin causes increased temperature and blood flow to the area.  Increasing vascularity can result in an adequate (healthy) amount of inflammation, which is believed to stimulate the cellular healing response as well.
Why Physical Therapy with Graston?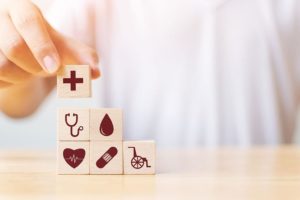 Why choose Graston Technique therapy? Because life is too short to be reeling in recovery or sitting on the sidelines due to pain and immobility. Working with a physical therapist who is trained in Graston Technique therapy will ensure you have access to a critical, proven tool in your "treatment tool box."
Get the access to what you need. Contact us today to set up an appointment for an evaluation, and to discuss our Graston therapy and other physical therapy services we provide. In Fort Lauderdale, FL and the surrounding area, we are the Clear Choice for your therapy needs.