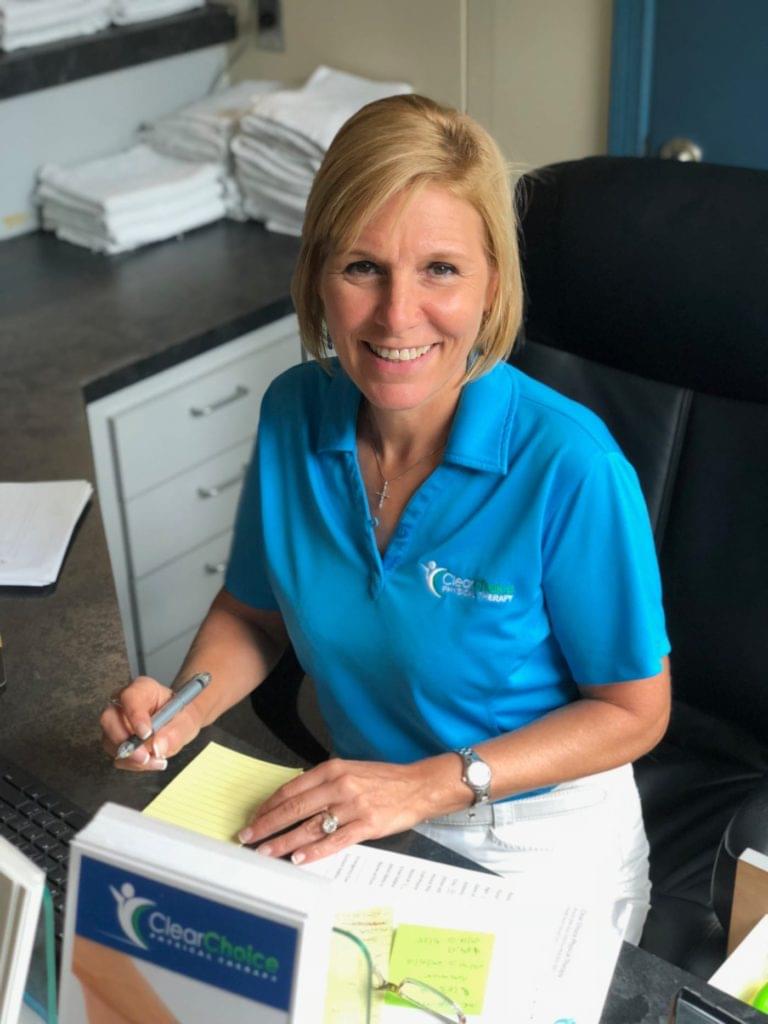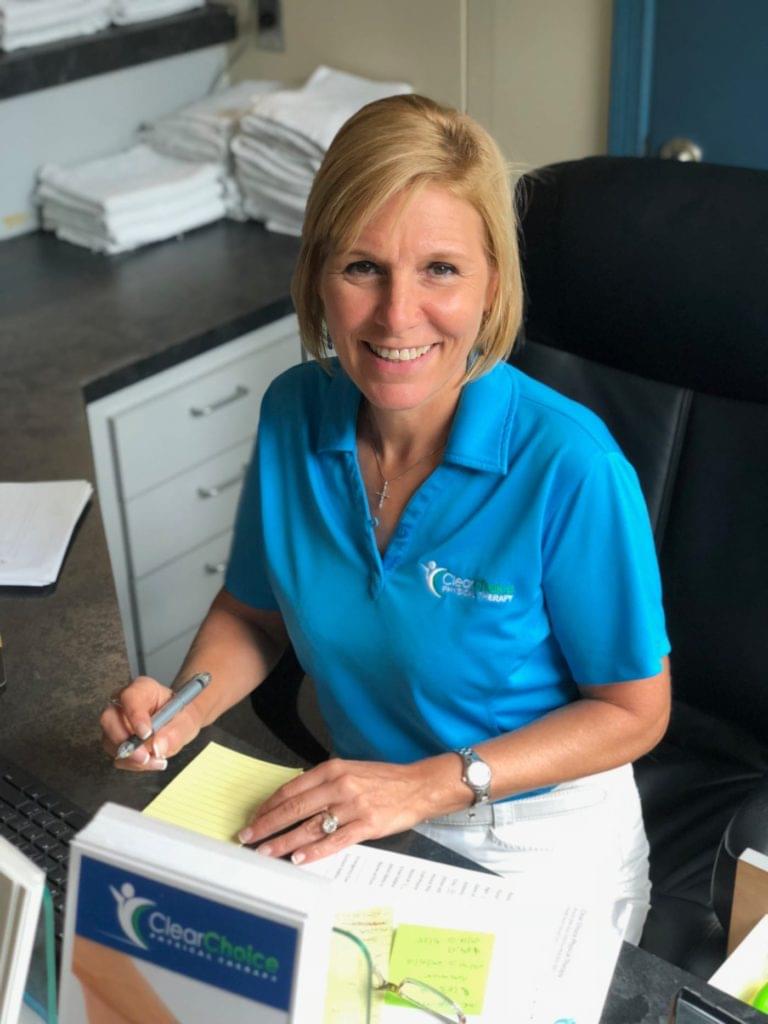 Chantal Galiano is the office Manager extraordinaire of Clear Choice Physical Therapy who keeps all daily operations running smoothly. Before joining Clear Choice as office manager, Chantal came to Clear Choice as a patient. Throughout her treatment, Chantal was impressed with founder Erik Bleeker's dedication to his patients, and she suspected that she could bring value to Clear Choice by taking on some of the administrative duties that were increasing along with Clear Choice's patient base. Bleeker recognized that Chantal's bright character and attention to detail were exactly what Clear Choice needed to continue providing its patients with top notch care and service.
Chantal was born in Puerto Rico, and spent much of her childhood in Italy. She and her husband Jaime raised their two daughters both here in the US and in Italy. Chantal's professional background includes work as a teacher at both the pre-school and college levels, Spanish and Italian interpreter, and medical transcriptionist. Prior to joining Clear Choice, Chantal most recently worked for the International Rescue Committee in Atlanta as a liaison between the organization and Spanish-speaking refugees. All of Chantal's experiences required a need for human connection and empathy, making her the indispensable partner to Bleeker she now is.
After their children graduated from college, Chantal and Jaime moved to Fort Lauderdale for the same reasons most people come to Fort Lauderdale: the ocean and the weather. Chantal found Clear Choice in 2016 when her recovery from surgery wasn't progressing as quickly as she'd hoped. After growing increasingly frustrated by several insurance-related challenges, Chantal called Clear Choice and explained her situation to Bleeker. During her evaluation, Bleeker cautioned Chantal that her road to recovery would take time and require great commitment on her part. Undaunted, Chantal committed to a physical therapy regimen at Clear Choice. She explains, "With what he accomplished on the first visit, I was sold." After working with Bleeker for about 3 months, Chantal experienced a significant increase in her strength and mobility and was back to enjoying her evening walks with her husband.
Chantal's history as a patient made her the ideal individual to take the reigns of Clear Choice's office operations. She knows first-hand the frustrations and challenges many patients have faced prior to coming to Clear Choice. She understands that some patients are simply overwhelmed by the administrative processes of insurance companies and often need just as much support navigating the paperwork aspect of their recovery as they do the physical component.
Chantal loves to travel, and her favorite trip was a family road trip she took with her husband and daughters with stops in Washington D.C., Boston, Montreal, Toronto, Niagara Falls, New York City and Atlanta. Ever the linguist, her motto is in Latin "semper ad meliora" which means "always towards better things."