Prevent and manage lymphedema following breast cancer in Fort Lauderdale, FL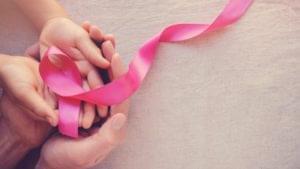 At Clear Choice Physical Therapy, we understand the road to recovery after breast cancer treatment can be daunting. We're committed to preventing or managing your lymphedema, which commonly presents as a side effect of breast cancer treatment.
The Connection Between Breast Cancer and Lymphedema
Lymphedema is chronic swelling caused by a disruption to your body's bacteria and waste-filtering lymphatic system. Breast cancer patients are at risk for lymphedema because of the damage that occurs when the lymph nodes are treated with radiation or removed during surgery. The damaged lymphatic system struggles to remove or clean fluid, resulting in swelling and inflammation.
Lymphedema can:
Cause painful inflammation
Restrict movement
Breed infection
Lessen quality of life
When to Start Lymphedema Treatment
You can't control the extent of your cancer treatments or how your body responds to them, but there are steps to reduce lymphedema risk, or at least increase the odds of early detection. The best time to start your efforts is before breast cancer surgery, but that is not always possible: you may already be far along in your treatment plan, or even finished with it, before being diagnosed with lymphedema. Even if you're just learning about lymphedema now, it's not too late to reduce your risk or keep it from getting worse if you've been diagnosed already.
What is Lymphedema Treatment?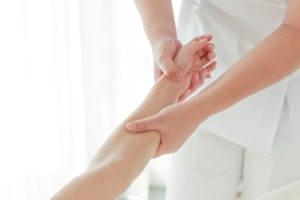 Complete Decongestive Therapy (CDT), also called Complex Decongestive Therapy, is an intensive form of lymphedema physical therapy offered at Clear Choice. CDT combines several different treatment approaches, including daily sessions with our lymphedema therapist and daily bandaging of the affected area for several weeks. Sessions are then followed up with a customized set of action steps to help you keep the condition under control, such as wearing compression sleeves and doing exercises.
Studies have demonstrated the effectiveness of CDT for improving lymphedema symptoms like swelling and pain, and it is therefore considered the gold standard of lymphedema treatment associated with breast cancer.
Complete Decongestive Therapy (CDT) Consists of Two Main Phases
Phase I: Reductive CDT
Phase I CDT focuses on removing extra lymph from the arm, hand, or other part of the body to reduce visible swelling and other symptoms of lymphedema. Although treatment plans are tailored to the individual, Phase I CDT generally involves daily visits to your lymphedema therapist for sessions that include manual lymphatic drainage (MLD), compression bandaging, and exercise. The bandages are worn around the clock during this phase, removed only for bathing and MLD sessions. Your therapist will teach you how to apply the bandages and do the exercises correctly on your own.
Phase I CDT generally lasts from three to eight weeks, depending on how long it takes to bring down the swelling and improve other symptoms affecting the skin. Your therapist will use measurements and/or visual examination of the arm, hand, chest, or trunk to decide when your Phase I sessions have successfully reduced your symptoms.
Phase II: Maintenance CDT
Phase II CDT is about maintaining the results of the initial intensive phase on your own. Phase II includes getting fitted for and wearing compression sleeves and garments, and learning how to put them on correctly and care for them. Compression sleeves and garments are designed to do just what their name suggests: apply pressure to the arm, hand, or trunk to keep lymph moving in the right direction. All of the garments are made of flexible fabric. Sleeves are tighter at the bottom than they are at the top. This helps create the graded, or "gradient," pressure that keeps the lymph moving out of the arm.
Phase II CDT also includes self-care steps, including designing and then following an exercise and/or weight control plan. In the past, patients were often advised to avoid exercising the arm, for fear this could worsen lymphedema. Now, experts believe that the muscles act as a pump during exercise, pumping the lymph to areas where it is needed. Therefore, research shows that if women exercise slowly under the supervision of a lymphedema therapist, taking care not to overstress the arm, exercise is not likely to make lymphedema worse and can play a role in reducing lymphedema flare-ups.
Clear Choice Physical Therapy in Fort Lauderdale Can Help You Manage Lymphedema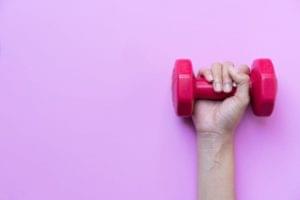 Today, there are more effective options than ever for treating lymphedema. It is important to work with a certified lymphedema therapist who can help prevent and manage this condition. While most physicians in the United States are taught about the lymphatic system for one hour or less during their four years of medical training, Erik Bleeker at Clear Choice Physical Therapy has spent more than 130 hours of specialized training to learn how to best help these patients; he prides himself in providing the absolute best lymphedema physical therapy in Fort Lauderdale. Make an appointment to let us prevent or manage your lymphedema today.
Cost for Lymphedema Treatment
Right now there is a bill known as the Lymphedema Treatment Act that is under consideration by Congress. This bill would require Medicare to cover all treatments for lymphedema, and if passed, other insurance companies would likely follow suit. Clear Choice Physical Therapy also offers payment options to help you manage the remaining out-of-pocket expenses.